Monday, September 10, 2018
Read and add comments (7)

2TOA Aotearoa is New Zealand's first same gender pairs CrossFit competition to be held in the central North Island, attracting athletes from all four corners of Aotearoa - New Zealand.
The name 2TOA, translates to 'two-person strength', fitting well in what tests not only your strength but your partner's strength and ability to work well in a team.
Day one will be held at Lake Tikitapu (Blue Lake), where athletes are to expect an afternoon full of metabolic conditioning - testing their lung capabilities. Day two goes down at the Rotorua Energy Events Centre, testing gymnastic movements, weightlifting and all things CrossFit!
There are six divisions, which will showcase athletes with all levels of experience. From Teens as young as 14, Beginner, Intermediate, Advanced, RX and Masters athletes - there is something for everyone!
Who will be crowned 2TOA Aotearoa fittest in New Zealand? Come on down and check it out!
Follow 2TOA Aotearoa on Facebook
Friday, August 3, 2018
Read and add comments (10)
The Sir Howard Morrison Performing Arts Centre is a step closer to opening its doors now Rotorua Lakes Council has appointed an architect to carry out the work.
Following a competitive detailed tender process, Council has appointed Shand Shelton to complete the design for the seismic strengthening and refurbishment of the building.
The category one heritage building, situated in the heart of Rotorua's CBD, closed in November last year, when a seismic assessment identified the building was earthquake prone. At the same time, a detailed business case had just been completed giving clear direction for changes needed to ensure optimal use of the centre for performing arts.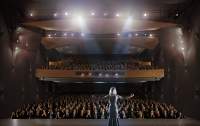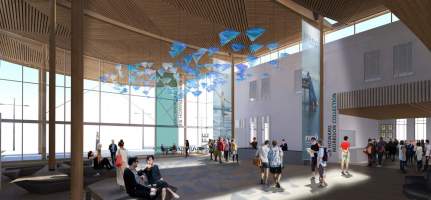 Rotorua Lakes Council's Arts and Culture manager, Stewart Brown, said the project team was impressed with Shand Shelton's focus on improving and enhancing the spaces for performing arts – from acoustic design through to easy operation, flexibility of spaces and high quality theatre services. As a firm that specialises in theatre design, they also have an impressive track record of working in performing arts spaces and heritage buildings.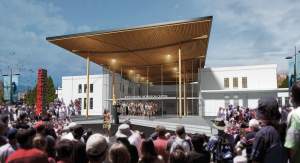 "Key elements of the design which really stood out included Shand Shelton's hugely respectful treatment of the building's original heritage features, its strong use of wood throughout, and the way the team integrated and connected all the spaces with uniquely Rotorua stories," said Mr Brown.
"We are really confident, that when the project is completed, we will have a fantastic building where our local performing arts groups can showcase their talents, and a facility that will enable Rotorua to attract many of the top quality touring shows from around the country and internationally," he said.
The Sir Howard Morrison Centre stage one enhancements will include:
• upgrade of the Concert Chamber to a flexible performance space able to seat 100 to 300 people
• upgrade and extension of the Civic Theatre to 1,000 seats
• general refurbishment of the main foyer, Banquet Room, and other spaces
• refurbishment of the building exterior, and external landscaping and lighting
"Our design seeks to weave together the past and the future in wood, stone and glass. Working with iwi and whānau we hope to capture the spirit of Rotorua in a building that will resonate with performers and patrons alike. We are cognisant of both the privilege and the responsibility a project like this entails," says Roger Shand of Shand Shelton.

During the recent long term planning round, Rotorua Lakes Council agreed to commit $4.5million towards the seismic strengthening of the Sir Howard Morrison Centre, with the balance of funds for the project to be sourced externally. The project team has already had additional funding commitments of $6million and is working hard to reach the estimated stage one project cost of $18million.
Earlier this year Sir Owen Glenn pledged $3million towards the project, Rotorua Energy Charitable Trust has committed $1.5million and New Zealand Community Trust has approved $750,000. Further commitments in principle totalling $750,000 have been received from a number of other trusts.
The Shand Shelton concept design also included a further stage two option, to replace the curved Banquet Room with a built-for-purpose performance space, storage space, and truck dock. Stage two will only be undertaken if the additional estimated ¬¬funding of $4.8million can also be sourced externally.
Since 2014, when the focus of use for the Sir Howard Morrison Centre changed from business events to performing arts, extensive consultation has taken place, particularly with existing and potential users of the venue.
President of Rotorua Musical Theatre, Natasha Benfell, said 'As one of the biggest local users of the Sir Howard Morrison Performing Arts Centre, we are looking forward to the continued progress Council are making to give us a safe and functional work space. We have attended, where possible, all of the discussions with Council and felt very included in the process and it has been a long one. An upgrade to provide the community with the best possible outcome has been an enormous project. We have tried to convey our personal requirements and hope that the end result will reflect a space we can all be proud of.'
In addition to the stakeholder consultation, a business case was also completed, which explored a range of options for the investment in the development of the centre – from simple seismic strengthening to a complete rebuild.
Information from the business case and the broad community and stakeholder engagement, has been key in both developing the design brief for the refurbishment, and also in the selection process for the successful concept design.
The tender process, to select the architect, received nine expressions of interest, which were narrowed down to two companies. The two architects were asked to put forward concept designs for the Sir Howard Morrison Centre. The architects were asked to design a contemporary fit-for-purpose performing arts centre, reflecting Rotorua's identity, with flexible spaces for both smaller niche productions through to large mainstream shows.
The design phase is expected to take the remainder of this year with construction due to start in the first half of 2019.
ENDS
For further information:
Joanna Doherty, Business Development Manager
Arts & Culture Division, Rotorua Lakes Council
P: 07 351 7831 C: 027 272 5768 E: joanna.doherty@rotorualc.nz
All image credits: Artist's impression of the Sir Howard Morrison Centre, Shand Shelton
Tuesday, July 31, 2018
Read and add comments (7)
From small acorns do mighty oaks grow. That's true of the Rotorua Energy Events Centre's (EEC) small business events team as they continue to build on past successes whilst constantly scouting for new business.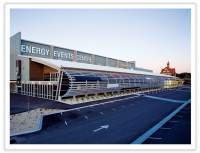 Of the seven major international business events the EEC team have secured for Rotorua through to 2021, the team are particularly proud of securing a New Zealand first. The biennial conference of the Society for Geology Applied to Mineral Deposits (SGA) will bring 650 delegates to the city with an economic impact of $1.3 million.
Eight years after an opportunity was identified by the team, the 4-day international event will be held at Rotorua's EEC in March 2021. It's the first time the prestigious biennial symposium has been held in NZ, and only the third time in the southern hemisphere.
After EEC successfully hosted the 2013 Applied Geochemical Symposium, EEC's Business Events key accounts manager Warren Harvey took a proposal to conference convenor Tony Christie, a senior minerals geologist with GNS Science, to bid for SGA's 2019 biennial international symposium. Supported by TNZ and encouraged by the conference's ability to impress the large contingent of overseas delegates, EEC assembled a bid that Mr. Christie took to SGA. Although initially unsuccessful, a second attempt secured the 2021 event.
Other international events are: 2018 Laser Con conference (550 pax), 2018 World Indigenous Business Forum (1000 pax), 2019 World Health Promotion conference (2500 pax), 2020 International Congress on Photosynthesis (450 pax), 2020 International Post Harvest Symposium (450 pax), and 2021 International Volcanology conference (800 pax).

It's good news on the domestic front too, with the EEC securing several large conferences that either haven't conferenced in Rotorua or used the EEC venue previously: 2018 NZ College of Midwives biennial conference (600 Pax), 2018 Financial Advisors conference (500 pax), and 2019 Infrastructure NZ conference (600 pax).
Mr. Harvey believes success comes from "doing our job, working the databases, having strong networks, and knowing our in-house operations team will provide a seamless transition for clients."
"Rotorua's small city attractiveness is also key. Conference-goers from big cities really appreciate our venue's flexibility of spaces, ease of access, free parking, proximity to hotels, and our one-stop shop attitude. Similarly, Rotorua's huge range of team-building and partner programme opportunities add real value."
ENDS - 377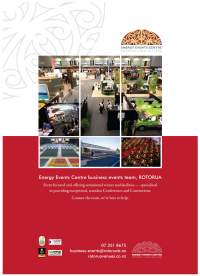 For additional information contact:
Warren Harvey
EEC Business Events Key Account Manager
Ph 027 249 8614
warren.harvey@rotorualc.nz
Thursday, June 7, 2018
Read and add comments (4)
Come along to the FIFTH ANNIVERSARY of New Zealand's premier Roller Derby event, SLAM ROCK, LIVE at Rotorua's Southern Trust Sportsdrome!
Sulphur City Steam Rollers' Motley Crew vs Moana Roller Derby's Salty Rollers
~!~ TICKETS ON SALE NOW ~!~
Phone: 07 928 4500 or 0800 111 999
PRICES*:
$15 adult
$7 child (< 14yrs)
$40 family (2 adults and 2 kids)
Under 3s free
*Ticketmaster booking fee applies
https://tinyurl.com/SlamRock2018Tix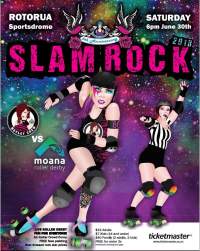 TICKET PURCHASING TIP: Get your friends together and buy your tickets at the same time. That way you can split the cost of Ticketmaster's booking fee! :-)
~~~~~~~~~~~~~~~~~~~~~~~~~~~~~~~~~~~~~~~~~~~~~
The Sulphur City Steam Rollers' annual sell-out event, SLAM ROCK returns to the city for its fifth year on Saturday June 30th 2018!
Slam Rock 2018 sees the Steam Rollers' A-team Motley Crew take on Moana Roller Derby in an on-skate battle not for the faint hearted.
With a mix of Slam Rock veterans, along with some of the league's newer players, Motley Crew are sure to have a large group of supporters in the crowd and it is anticipated tickets will sell quickly.
Half-time entertainment will include the Steam Rollers' annual Slam Rock Air Guitar Competition, where members of the crowd are invited 'on stage' to show off their skills in the hope of winning a real guitar.
Prizes will also be given to the Best Dressed Adult and Child Rock Stars as well as the group with the Best Supporter Sign! Spot prizes will be floating around too.
The Sulphur City Steam Rollers will be selling merchandise and raffle tickets to their annual 'Experience Rotorua' fundraising raffle, which includes prizes from a large number of different Rotorua tourism operators.
In previous years, tickets to Slam Rock have sold out up to a week prior to the event. So the organisers recommend that tickets are purchased well in advance.
In the game of roller derby, which is full contact and has been likened to 'rugby on skates', players skate around an oval track in a pack made up of eight skaters, four from each team, who hold the position of blockers. Blockers must remain within a certain distance from each other at all times. Also on the track are jammers, one from each team who are the point scorers. It is the jammers' role to attempt to 'break' through the pack and score points for each opposition player they pass.
Following an extensive rule set, modern roller derby also includes a large group of officials who keep the players in line and track game statistics. There are up to seven referees required during a game, each with individual responsibilities. Up to 14 Non-skating Officials are also required, and generally include newer skaters, or in Steam Roller terminology, Groupies.
Doors open at 6pm with game formalities commencing at 6:45pm. Food, non-alcoholic and alcoholic beverages will be available for purchase.
DOORS OPEN: 6:00pm
GAME START: 6:45pm
EST. END TIME: 8:45pm
For sponsorship enquiries, please contact: sc.steamrollers@gmail.com
VIP Tables NOW ON SALE!
SPREAD THE WORD - SLAM ROCK IS COMING!
Friday, June 1, 2018
Read and add comments (4)
In Māori astronomy they used the Matariki stars to plan what to plant or how to harvest food in the next season.
When Matariki reappears in our dawn skies, around June or July each year, it heralds the start of Te Tau Hou Māori – the Māori New Year.
Matariki is the Māori name for the star cluster known as Pleiades. The Matariki cluster is made of nine stars: Waipuna-ā-rangi, Ururangi,
Matariki, Tupu-ā-rangi, Tupu-ā-nuku, Waitī, Waita, Pohutukawa & Hiwa.
Rotorua is celebrating this special time, with a range of free events around the region. From family events to craft days, talks to musical performances, there's a lot to love and learn about Matariki – visit www.rotorualakescouncil.nz/matariki2018 for more information on the events in the region.
Friday, June 1, 2018
Read and add comments (5)
A wide range of Matariki activities is a key focus for the next Rotorua events calendar due out on Friday (1 June 2018).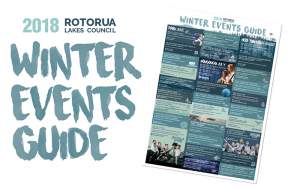 Matariki is the Māori name for the star cluster known as Pleiades which reappears in our dawn skies, around June or July each year, heralding the start of Te Tau Hou Māori – the Māori New Year.
Rotorua is celebrating this special time with a range of events around the district allowing people to gather with family and friends to reflect on the past, celebrate the present, and plan for the future.
Planned events include te reo Māori story-telling, art installations, astronomy talks, poi making, indigenous food competitions and a range of special whānau events to share with our tamariki.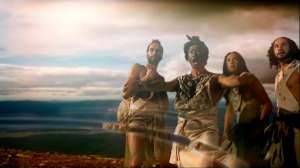 One of the first events on the Matariki Rotorua calendar commemorates Mount Tarawera which erupted on 10 June 1886, causing the loss of more than 120 lives. Reflect on the anniversary of this eruption by watching the Rotorua Stories movie that was previously shown at Rotorua Museum. On Saturday 9 June the 20 minute film will be played three times in the Discovery Space on the second floor of Rotorua Library at Te Aka Mauri. The sessions will be at 10am, 12pm and 2pm. Well-known for being shown in the 'shaky seat' cinema in the Rotorua Museum, this film hasn't been screened publicly since the Museum closed for earthquake strengthening in November 2016.
The quarterly calendar also includes other sporting and cultural events on in Rotorua during June, July and August, providing a great reference for what's on in the district.
The calendar can be downloaded here or you can pick one up from the Rotorua iSite, Rotorua Library or Rotorua Lakes Council customer centre.
Thursday, May 31, 2018
Read and add comments (5)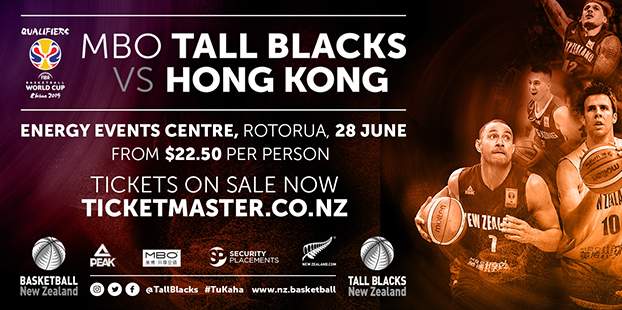 Date: Tuesday 28 June 2018
Where: Energy Events Centre
Tickets: Ticketmaster or call 09 970 9711
Follow on Facebook: Rotorua Events Tall Blacks vs Hong Kong
Ticket prices range from $15 for youth to $35 for adults. Discounted tickets for group bookings of 6 or more.
The MBO Tall Blacks are back, and ready to continue their road to the 2019 FIBA World Cup in China.
The MBO Tall Blacks are back, and ready to continue their road to the 2019 FIBA World Cup in China.
To qualify, the team must finish the FIBA World Cup Qualifiers within the top seven teams in Asia.
They will be taking on Hong Kong at the Rotorua Energy Events Centre on Thursday 28 June, so come along and back our boys!
With aerialists, dance crews, entertainers and heaps of delicious food available, there's something fun for everyone.
Grab your tickets from Ticketmaster today, and we'll promise you the best basketball-action around.
See you all there!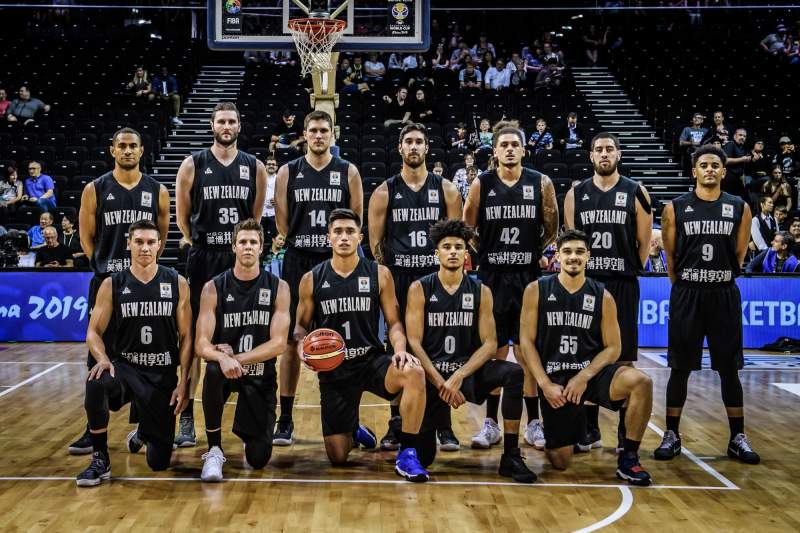 Tuesday, May 29, 2018
Read and add comments (4)
Hundreds of Rotorua basketball players and fans are hoping basketball star Steven Adams will return to his hometown of Rotorua for the upcoming Tall Blacks vs. Hong Kong game in June.

The nearly 1900 playing members (just over 1700 of which are our youth basketballers) strong local club are hoping to entice Adams home on his off season from the Oklahoma City Thunder club by running a #comehomesteven social media campaign through their Facebook page.
The Rotorua Basketball Association in conjunction with the schools are planning a series of different video's that will include its members of all ages shouting "Come home Steve" and are hoping they will go viral and make their way to Steven Adams attention.
The public can get involved by sharing photos of their own basketball skills by tagging Rotorua Basketball Facebook page and include the #comehomesteven hashtag onto their posts.
Rotorua Basketball Association Development Co-ordinator, Sue Pene, believes having these high-level games playing in Rotorua is inspiring for young players, with a number of them wishing to aspire to what Steve has achieved.
"It would be a great opportunity to watch their basketball idols in action and to have Steve there would mean the world to them", says Mrs Pene.
The International Basketball Federation (FIBA) games Tall Blacks vs. Hong Kong game will take place at Rotorua Energy Events Centre on Thursday 28 June 2018.
Tickets are on sale at www.ticketmaster.co.nz
Steven Adams has not yet confirmed whether he will be in New Zealand when the game takes place.
For further information:
Sue Pene, Rotorua Basketball
P: 021 222 5515
E: rotoruabball@xtra.co.nz
Wednesday, May 23, 2018
Read and add comments (5)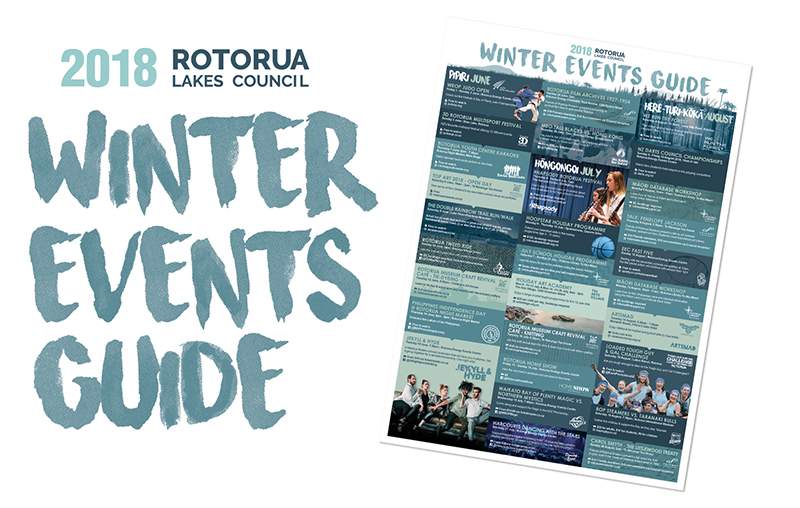 Thursday, May 17, 2018
Read and add comments (5)
The 21 st annual Brass Monkey ultimate frisbee tournament will be held in Rotorua over the weekend of May 19 th -20 th , bringing together over 230 players from around the country.
Spectators are invited to check out this fast-growing sport which is taking off both in New Zealand and around the world. Saturday 19 th May will see tournament competitors playing in an indoor championship in the Rotorua Energy Events Centre.
Twenty-four teams will compete for the title of Brass Monkey indoor champions, coming from Auckland (9), Wellington (4), Hamilton (3), Palmerston North (2), Mt Maunganui (2), Whangarei and Rotorua (3).
The action will be fierce and fast as the indoor version of the game is carried out on a small court and at an often frantic pace. Spectators are invited to catch the action between 9am and 7:30pm.
Finals are scheduled to begin from 7pm.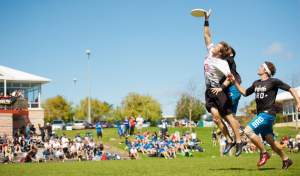 On Sunday 20 th May the activities will head outdoors to the social tournament - all players' names are put into a hat and teams are drawn out randomly, meaning players from Rotorua will play with players from Wellington, Auckland etc., and play against their usual teammates. The action will unfold at Medical Officer's Reserve (opposite Rotorua Boy's High School on Pukuatua St) and Kuirau Park between 9am and 4pm. This style of competition has proven to be of great benefit in raising the general skill level of newer players, as well as contributing to a fantastic social atmosphere.
What is ultimate frisbee?
Ultimate is a mixed-gender non-contact team sport played between teams of 7 players on a similar-sized field to a rugby field. The game combines elements of netball, soccer and American football. Play is advanced by passing the disc between teammates, though players cannot run with the disc and must throw the disc within 10 seconds. Points are scored by completing a pass into the endzone. High level play showcases field-length throws, aerial catches and thrilling dives. The game is unique among other sports in that it is self-refereed, even at the highest level. The rules are quick to pick up and any disputes are settled on the field between the players involved. While this may seem too good to be true, in practice it works very well due to the high level of sportsmanship and Spirit of the Game (which is the first rule of ultimate).
Over winter, ultimate can be played indoors with smaller teams on a basketball-sized court. This diversifies the game even more, with the smaller scale opening up new strategies and the lack of wind encouraging a wider range of throws.
Ultimate is experiencing strong growth in New Zealand, with an increase in players all over the country, and is being introduced to more and more regions. The quality of play around the country has also improved greatly in recent years, largely as a result of the increased participation of NZ teams at international competitions.
In July, 6 New Zealand teams will compete at the World Ultimate Club Championships (held in Cincinnati, Ohio, USA) and World Masters Ultimate Club Champs (held in Winnipeg, Canada). Several players from these representative teams will be playing at the Brass Monkey this weekend!
To find out more information on ultimate in general, see www.ultimate.org.nz
For further information on ultimate in Rotorua, please see www.ultimate.org.nz/rotorua