Parks and Reserves
There are more than 110 public reserves in the Rotorua urban area. Council maintains these open spaces, gardens and parks, and provides facilities like toilets, playgrounds and barbecue areas.
Booking a Reserve
You can book a reserve for a sports game, or a function like family gathering, wedding ceremony or work BBQ. We will make sure that facilities like toilets and rubbish bins are ready for your function. Because reserves are public land, booking does not give you exclusive use of the area. You cannot discourage other people from using the reserve at the same time as you. Visit the Contact Us page for further information.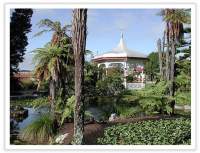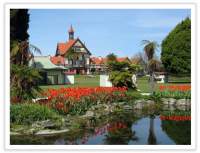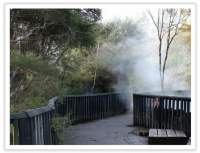 Popular parks & gardens available for booking include:
Murray Linton Rose Gardens
Manicured rose gardens and an expansive open area is perfect for wedding ceremonies and
photographs. Power and amenities are located nearby. The Murray Linton Rose Gardens are situated on Trigg Avenue, Fenton Park.
Government Gardens - Ornamental Pond and Gardens
The Ornamental Pond & Gardens is well maintained to provide year round colour and a stunning backdrop for your wedding or event.
Klamanth Falls Rose Gardens
Located within the picturesque Government Gardens, Klamanth Falls Rose Gardens are beautifully designed around a large gazebo, the perfect setting for your wedding or event. Blooms mid- November to June and is at its best during summer.
Kuirau Park Gardens
Located at the junction of Ranolf Street and Lake Road, Kuirau Park Gardens boast several picturesque areas, including a wisteria-covered bridge, scented gardens, a gazebo and manicured lawns. Full-time gardeners ensure that Kuirau Park looks its best all year round.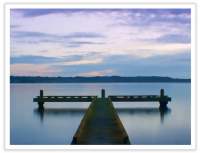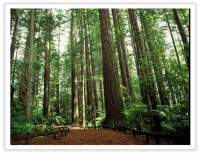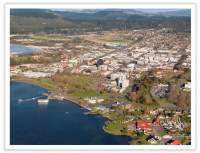 Rotorua Lakes
Rotorua has many beautiful lakes that are popular for a number of activities including fishing, swimming, sailing and skiing. Some of the reserves around those lakes make ideal venues for events. For help and advice on what lake or reserve would suit your event. Visit the Contact Us page for further information.
Rotorua Forest
The Rotorua forest is only five minutes from the centre of Rotorua and is one of the districts most spectacular natural assets. Access is from either Long Mile Road or Waipa Mill State Road. Known across the world for its variety and quality of mountain biking tracks, it is also a fabulous place to go walking, running and horse riding. It is also host to a number of events across the year.

For information on the Redwood Forest visit the website by clicking here.