Rotorua - Destination
New Zealand is undoubtedly one of the most beautiful countries in the world, and Rotorua encompasses the best on offer in New Zealand!
Nestled on the edge of sparkling Lake Rotorua, and filled with action and adventure activities, stunning scenic beauty and rich culture, Rotorua makes the perfect destination for your next conference or event of any kind.
Rotorua was the only region in New Zealand in 2013 to receive the International Festivals and Events Association (IFEA) 'World Festival and Event City Award', cementing the regions reputation for hosting world-class events.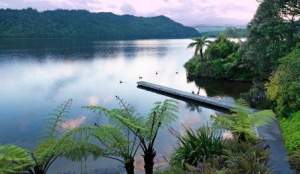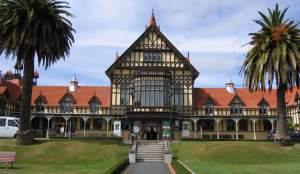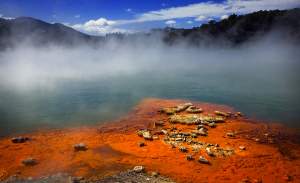 Travelling to Rotorua
If you are considering hosting a conference in Rotorua, you'll be pleased to know that Rotorua is located essentially in the middle of New Zealand's North Island, central to the rest of New Zealand. Rotorua is a leisurely 2.5 hour drive or 40 minute flight from Auckland.
The Rotorua Airport is less than 15 minutes drive from the city centre and our 8 event venues, and offers domestic flights to Rotorua from all around New Zealand.
Rotorua - City of Spirit & Adventure
Rotorua is an iconic international visitor destination, renowned for its Maori cultural experiences and amazing geothermal activity. Only a short drive from exquisite mountains and a chain of sparkling lakes, Rotorua offers a vast array of activities and experiences to suit every style.
Being an iconic tourism town, Rotorua also offers a comprehensive range of accommodation of all types, including large hotels and exclusive luxury lodges. Downtown Rotorua boasts over 250 shops, and a selection of more than 50 restaurants and cafes to choose from. This is a city filled with adventure and excitement, and there is something to suit everyone.
Our Venues are Central to Everything
All our event venues are close to the city centre, and most are within easy strolling distance of major Rotorua hotels and accommodations, cafes and restaurants, and beautiful Lake Rotorua.
Looking for a place to stay in Rotorua? Visit RotoruaNZ.com or see the friendly team at the Rotorua i-SITE Visitor Information Centre for the full list of accommodation providers in Rotorua.