Weddings
On the most romantic day of your life, you deserve a fairytale setting, a delightful experience for your guests, and the peace of mind that comes from having a team of experienced event planners attend to every detail.
Whether you wish for your wedding to be an intimate ceremony nestled in an historic garden or a grand affair with a large number of guests, we have the venue to suit.
Our Rotorua wedding venues combine luxury, romance and style with options to suit all budgets.
Te Runanga Tea House
The Te Runanga Tea House in the serene Rotorua Government Gardens is perfect for intimate ceremonies and receptions, while the Band Rotunda just outside the Tea House provides a beautiful backdrop, surrounded by roses and other blooms in season.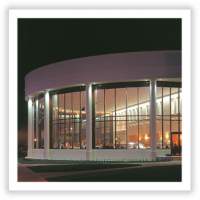 Sir Howard Morrison Performing Arts Centre
For larger groups, the Banquet Room in the Sir Howard Morrison Performing Arts Centre is ideal. With its unique architectural design it provides an elegant setting and plenty of space for a banquet dinner and entertainment.
We can also offer superb catering options – from gourmet light canapés to a lavish 4 course banquet.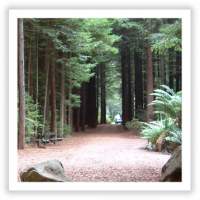 Parks and Reserves
There are also more than 110 public reserves in the Rotorua urban area. Council maintains these open spaces, gardens and parks, and provides facilities like toilets, playgrounds and barbecue areas. You can book a reserve for your wedding ceremony. Because reserves are public land, the booking does not give you exclusive use of the area; you can not discourage other people from using the reserve at the same time as you.
Every wedding is unique and we are passionate about creating the most perfect day for you and your guests. We have developed a number of options and each of these can be tailored to suit your requirements.
We have a list of professional suppliers, including a range of caterers, audio visual suppliers and event theming specialists, guaranteed to help you create a truly memorable, successful event.
Visit our Services page for more details.