Sporting Events
Events & Venues Rotorua has a proud track record of hosting local, national and international sporting events.
Our sports venues have the facilities and capabilities to host a range of sporting events including rugby, soccer, softball, netball, basketball or mountain biking - either in indoor or outdoor facilities.
Rotorua already plays host to international, national and regional sporting events such as the World Water Skiing Championships, National Bank Cup netball matches and a range of NPC and other major rugby games, Events & Venues Rotorua has the capacity and the tourism infrastructure to accommodate sports professionals and sports fans alike.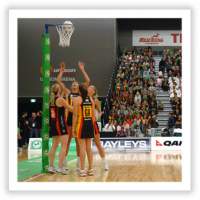 Indoor Sports Venues
The Energy Events Centre Te Whare Pungao o Rotorua - specifically the Southern Trust Sportsdrome and the Unison Arena within the Energy Events Centre - are the best indoor sporting venues in Rotorua. This indoor sports complex hosts a range of sporting events including ANZ Trans Tasman Netball, basketball, volleyball and indoor bowls.
The Unison Arena can seat up to 3000 fans, while the Southern Trust Sportsdrome seats up to 1200.
Rotorua Community Sports
For community users, the Unison Arena can be adapted to fit up to four netball or basketball courts, and up to nine volleyball courts. Similarly the Southern Trust Sportsdrome can fit up to three netball or basketball courts.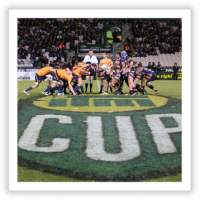 Outdoor Sports Venues
The Rotorua International Stadium is a multi-purpose outdoor venue capable of seating up to 35,000 for sports events. This sports stadium plays host to local, national and international rugby and league matches, athletics events and more recently, softball tournaments and national league soccer.
In addition, the Rotorua International Stadium hosted three matches in the 2011 Rugby World Cup.
We have a list of professional suppliers, including a range of caterers, audio visual suppliers and event theming specialists, guaranteed to help you create a truly memorable, successful event. Visit our Services page for more details.