Concerts & Theatre Shows
Events & Venues Rotorua manages a portfolio of versatile entertainment venues in Rotorua - ideal for indoor and outdoor concerts, theatre and dance, cultural events and touring shows.
Our venues host a growing number of international touring acts, performers and entertainment, as well as many annual New Zealand touring shows.
Depending on the specifics of your event, suitable venues may include the Energy Events Centre Te Whare Pungao o Rotorua , the Civic Theatre (located within the Sir Howard Morrison Centre, and the Rotorua Stadium.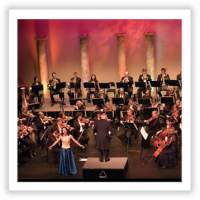 Indoor Concerts
Our venues have a proven track record when it comes to hosting international, national and local music, dance and comedy acts, including the likes of SIX60, the New Zealand Ballet, 7 Days and Mary Poppins.
The Sir Owen Glenn Theatre Matangi Rau, located within the Sir Howard Morrison Centre, is an outstanding 950+ seat regional theatre offering modern tiered seating, high quality lighting and audio technology, a small-scale orchestra pit and adjustable stage to highlight a wide range of performances. Theatre services, acoustics and HVAC have been upgraded to the level expected of a contemporary theatre.
The Energy Events Centre has the capability to play host to everything from rock concerts to the ballet, catering for up to 3000 people at a concert.
For your convenience Events & Venues also operates a Ticketmaster Box Office at the Sir Howard Morrison Centre, providing tickets for a number of Rotorua Events & Venues' events.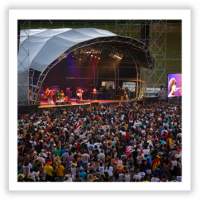 Outdoor Concerts
Outdoor concerts are a highlight in Rotorua, with our venue fitting the bill – the Rotorua Stadium.
SIX60, UB40, the Searchlight Tattoo and the Raggamuffin reggae festival are amongst concerts and festivals successfully staged at the Rotorua International Stadium – performing up to 40,000 fans. Located just ten minutes drive from the heart of downtown Rotorua, the Rotorua Stadium offers extensive car parking and can cater for all types of sporting, concert and festival events.
We have a list of professional suppliers, including a range of caterers, audio visual suppliers and event theming specialists, guaranteed to help you create a truly memorable, successful event.
Visit our Services page for more details.