Matariki a key focus for new Rotorua winter events calendar
Thursday, May 31, 2018
Comments: 0
A wide range of Matariki activities is a key focus for the next Rotorua events calendar due out on Friday (1 June 2018).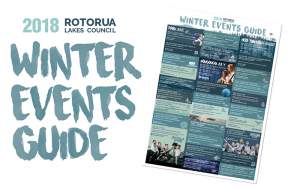 Matariki is the Māori name for the star cluster known as Pleiades which reappears in our dawn skies, around June or July each year, heralding the start of Te Tau Hou Māori – the Māori New Year.
Rotorua is celebrating this special time with a range of events around the district allowing people to gather with family and friends to reflect on the past, celebrate the present, and plan for the future.
Planned events include te reo Māori story-telling, art installations, astronomy talks, poi making, indigenous food competitions and a range of special whānau events to share with our tamariki.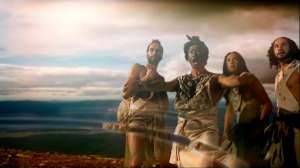 One of the first events on the Matariki Rotorua calendar commemorates Mount Tarawera which erupted on 10 June 1886, causing the loss of more than 120 lives. Reflect on the anniversary of this eruption by watching the Rotorua Stories movie that was previously shown at Rotorua Museum. On Saturday 9 June the 20 minute film will be played three times in the Discovery Space on the second floor of Rotorua Library at Te Aka Mauri. The sessions will be at 10am, 12pm and 2pm. Well-known for being shown in the 'shaky seat' cinema in the Rotorua Museum, this film hasn't been screened publicly since the Museum closed for earthquake strengthening in November 2016.
The quarterly calendar also includes other sporting and cultural events on in Rotorua during June, July and August, providing a great reference for what's on in the district.
The calendar can be downloaded here or you can pick one up from the Rotorua iSite, Rotorua Library or Rotorua Lakes Council customer centre.
Comments