Madagascar A Musical Adventure JR. opens Thursday!
Tuesday, January 8, 2019
Comments: 26
Filled with outlandish characters, adventure galore and an upbeat score, Madagascar JR. will leave audiences with no choice but to "Move It, Move It!" Don't miss the opportunity to see this special stage at the Energy Events Centre, presented by Rotorua Musical Theatre & Rotorua Lakes Council. Directed by Natasha Benfell, Assistant Director Kira Lees, Vocal Director Connor Hignett and Choreographer Joshua McGrath.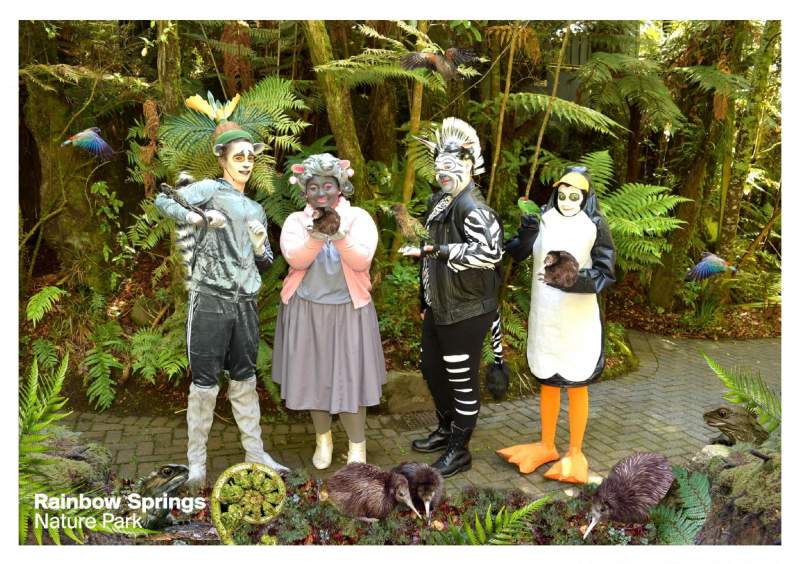 Sessions: Thursday 10 January 2019 to Sunday 20 January 2019
Venue: Energy Events Centre, Government Gardens, Rotorua
Ticket prices:
Adults $20
Child $15 (1 - 13 years)
Family $60 (2 adults & 2 children)
*All tickets purchased between Monday 7 & Sunday 13 January 2019 go in the draw for a Family Pass to Rainbow Springs Nature Park!
Please only purchase tickets from an official Ticketmaster Box Office or book online.
Check out the Madagascar Menu of food & drinks on sale throughout the show and follow Madagascar A Musical Adventure Jr. Rotorua on Facebook for more info.
Tip: Seating is at round tables of up to 10 people. You can choose your table/seat numbers if you book through the Energy Events Centre Ticketmaster Box Office. Give them a call on 07 3495141 email eventsandvenues@rotorualc.nz or call in at 1 Queens Drive, Government Gardens, Rotorua.
Take a journey out of the zoo and onto the stage with your favourite crack-a-lackin' friends from the blockbuster DreamWorks film. Join Alex the Lion, Marty the Zebra, Melman the Giraffe, Gloria the hip Hippo and those hilarious, plotting penguins, as they bound onto your stage in the musical adventure of a lifetime!
Comments