Further work to be done in performing arts centre
Friday, November 3, 2017
Comments: 0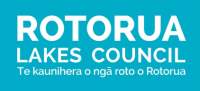 An engineers' report on the Sir Howard Morrison Performing Arts Centre has highlighted issues relating to seismic strengthening which require temporary closure so remedial work can be done.
"A detailed seismic assessment at SHMPAC has highlighted some further issues we were unaware of so we need to close it temporarily to get remedial work done," Rotorua Lakes Council Arts and Culture Manager Stewart Brown says.
"We know what the issues are and are optimistic there are solutions we can get started on immediately so that we can get the building operational again within a reasonable period of time. We're hopeful it will be months as opposed to longer but won't accept new bookings at this point until there's certainty.
This is very different from the museum situation. "When we closed the museum there were still a lot of unknowns but that's not the case with the performing arts centre," Mr Brown says.
"We rely on expert advice and the best advice we have at this time gave us no option but to close for a period of time, in the interests of public safety.
"This is an important facility for our local performing arts community so it's obviously disappointing. We never make these decisions lightly but we cannot compromise on public safety and we think the community will understand that," he says.
"We already knew about issues with Concert Chamber walls. There are also some issues with connections and bracings in the foyer and stage areas but we know what needs to be done to fix those. Work done on the facility in previous years was compliant but methodologies have changed and we now have new building standards as a result of learnings from Christchurch."
Upgrade of the centre has been proposed and is included in Council's 2017/18 Annual Plan with $1m allocated this financial year to complete the business case and potentially start detailed design and construction. The business case will go to the Strategy, Policy and Finance Committee next week.
"We'll now work with event organisers and promoters who had bookings to find alternative solutions for as many as we possibly can and we'll be creative in coming up with options," Mr Brown says.
An alternative venues database is being compiled and venue owners/operators can contact council's Customer Centre on 07-3484199 to be added to that list.
Comments