Grand Hall & Breakout Rooms
Described as a "marriage between traditional Maori carving and contemporary indigenous art," the Grand Hall is an acknowledgement of the strength of Rotorua's Maori affiliations
and provides unforgettable atmosphere to any event.
A visually captivating space of epic proportion with extensive lighting and monumental decor, offers endless levels of choice for function formality.
The Grand Hall is an ideal venue for a variety of different events including cocktail functions or exhibitions, or a smaller incentive dinner. This space also includes a café which is able to be stocked and staffed for events held in the Grand Hall, or to support events taking place elsewhere in the Energy Events Centre.
Damar History Wall
The Damar History Wall is a unique visual journey through time, showing stories of the Rotorua area dating back to pre-European times and the arrival of the first canoes, through to modern day, are depicted.
Meeting & Breakout Rooms
Situated on a mezzanine floor overlooking the Unison Arena with a choice of five meeting and breakout rooms, able to host up to 110 delegates. With an abundance of natural light, each room is suited to a variety of uses. In addition to these rooms, the centre also has other available meeting spaces.
These include the Lobby rooms, Trust Mezzanine and the Sportsdrome Conference room.
For Grand Hall and Breakout Room related documents visit our Resources page.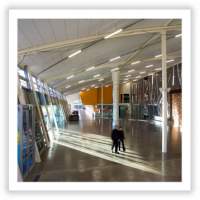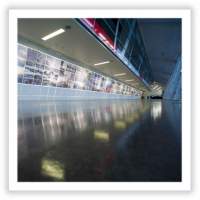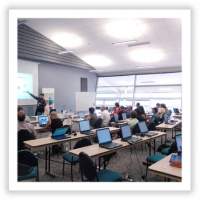 Venue
Theatre
Exhibition
Cocktail
Banquet
Grand Hall
-
50
2130
-
Breakout Rooms
First Sovereign Trust
70
-
100
-
Skellerup
110
-
80
-
Opus International
110
-
80
-
Works Infrastructure
110
-
80
-
Sigma
110
-
80
-
Skellerup & Opus
220
-
160
-
Works & Sigma
220
-
160
-