Promoting Your Event
Rotorua's event website
One of the services offered by Events & Venues Rotorua is providing free promotional listings on the Rotorua NZ website. This website also includes free community board advertising in print and radio. Visit www.rotoruanz.com/events.
Media Contacts
Radio
Rotorua Radio Stations broadcast regular community notices, where you can get you event mentioned for free. Just send More FM and/or Classic Hits an email with 'Community Notice' in the Subject Line of your email. Handy Tip: Keep the event information to one or two short sentences to make it easier for them to read on air.

Click here to email More FM (MediaWorks)
Click here to email Classic Hits (The Radio Network)
Contact the Radio Stations directly or click on the links below, to research further which Radio Station will best target the type of people you wish to reach.
Click here to view all MediaWorks Stations, including MORE FM or Phone 07 921 7630
Click here to view all Radio Network Stations, including Classic Hits or Phone 07 348 9089
Newspaper
It is possible to get your event in Rotorua newspapers if you pitch it as a news story and focus on the human touch. It is best to write your own press release (less than one page) and include quotes from yourself or someone within the organization. Remember to always include your contact details and some photographs if possible.

Click here to email the Daily Post
Click here to email the Weekender
Click here to email the Rotorua Review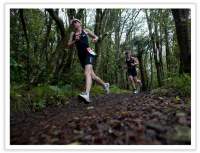 Marketing Ideas
Social Media
If you are on any social media networks – Facebook, Twitter, etc write about your Rotorua event so all that know you read about it!
Email Signature / Letterhead
When you send out any email, you can be advertising your event by putting a sentence or two explaining when and where your event is, at the bottom of your email. If sending paper letters, create an event letterhead to develop a visual image of the event every time you send a letter.
Database
Send out information on your event to everyone in your club/organization and everyone you know. Repeat closer to your event with a reminder.
Posters and Brochures
Create a poster and brochure about your event and display at your base and at community places such as the Rotorua Library, City Focus, cafes, Rotorua schools, gyms etc. (Remember to ask permission first!)
Event Newsletters
Send newsletters to the target audience with progress reports on the event planning, programme information etc. You may produce a regular event newsletter to be sent to everyone on the mailing list.
Flyers
Flyers are small leaflets which can be produced and distributed relatively cheaply and easily. They may be photocopies or printed, depending on your budget. They can be useful to hand out to people after speaking to groups, potential sponsors, or at markets, other events etc.
Event Programme
If you have an event programme that can be printed in advance and widely distributed, it will give people a definite idea of what is happening and when. It will also allow people time to plan to take in aspects of the event that appeal to them. Try to get this printed in local papers.
Speak to Groups
Get yourself invited along to speak to church groups, service groups, school groups, neighbourhood networks and the local business association. Suggest ways in which they may wish to be involved. Have your presentation well prepared; take a PowerPoint presentation, copies of promotional material, etc. The more people that are involved in or know about an event, particularly in the early stages, the better in terms of them being able to promote the event to other individuals within their organisations, friends and other groups.
Pre-Event Activities
Activities that take place prior to your event can be used for publicity, fundraising and to gain enthusiasm. These activities could take the form of raffles, discos, a fun run, street theatre or mini performance. Workshops involving people in making banners or costumes or rehearsals in preparation for a public performance also generate an air of excitement.
V.I.Ps
The type of V.I.Ps to invite depends on the event. They add to the exposure you can get! Also invite the media people you have had dealings with in relation to your event Marketing. This will result in your event having further profile with these people; you may then get further free media coverage in the form of photos or editorial. Finally and most importantly, invite your sponsors. Without these people, your event would have cost more money.