Sir Howard Morrison Performing Arts Centre
The Sir Howard Morrison Performing Arts Centre closed in November 2017 following a seismic assessment that identified the building as earthquake prone.
Since then significant planning and design work has been undertaken to strengthen and redevelop the centre. Construction is expected to get underway next year with the centre reopening in 2020.
We would like your Feedback
We would like to provide the opportunity to give feedback on the latest Sir Howard Morrison Performing Arts Centre preliminary designs.
If you would like to do so, please review the architect's plans, artist's impressions and technical specifications in this presentation. You will then find a link to the feedback form at the end of the presentation.
Click the images below to enlarge.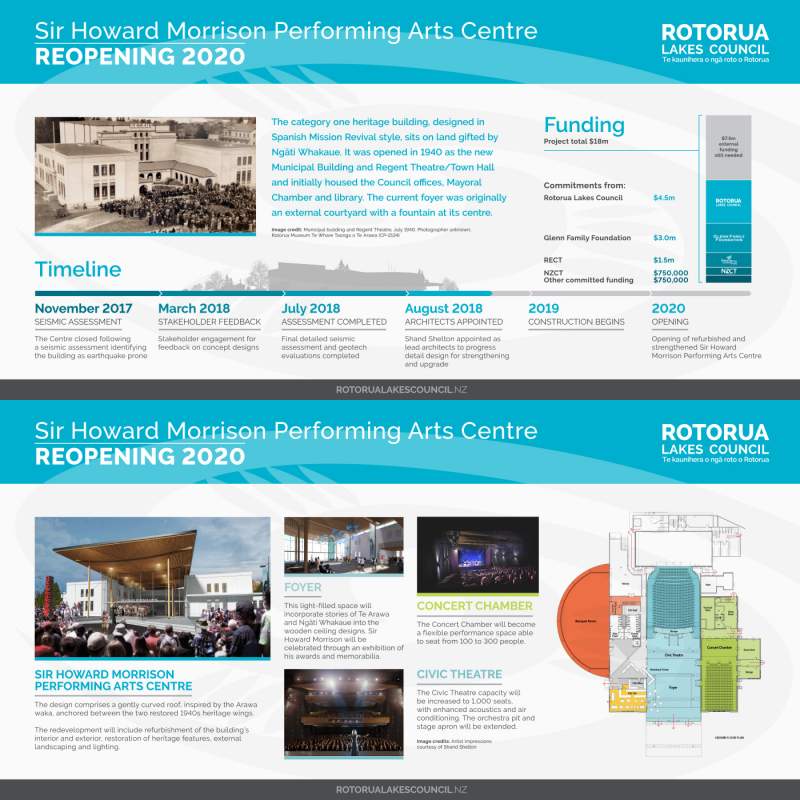 Cian Elyse White (Te Arawa, Ngāti Pikiao) is taking up a new role as Rotorua Lakes Council's Performing Arts Director.
Miss White will be part of the council's Arts and Culture team which aims to deliver events, facilities, services and programmes that will see Rotorua loved as the heart of Māori cultural expression and known for its vibrant and creative arts.