Rotorua Civic Theatre
Originally opening in 1940, the Civic Theatre underwent renovations during 1995 and further major redevelopments and stage house construction recently to become a modern, comprehensively equipped, live performance theatre with state-of-the-art-facilities that include:
• Contemporary tiered seating for 686 people
• A 23 metre high stage house with 11 new split-level changing rooms
• A deep stage with wider wings and enhanced flying system
• Fully equipped audio visual with a qualified full-time tech team
Located in the Sir Howard Morrison Performing Arts Centre, the Rotorua Civic Theatre provides a superb environment for opening ceremonies plus plenary and business sessions. The deep stage and wide wings also make it a wonderful area for stagehouse dinners.
The venue is fully equipped with every audio visual requirement. A qualified full-time tech team is also available to assist with set-up and technical advice ensuring your event is a success.
Pre-show and intermission refreshments as well as merchandising booths can be provided in the foyer areas of the wider Sir Howard Morrison Centre. A ticketing box office is also conveniently located within the centre.
For Civic Theatre related documents visit our Resources page.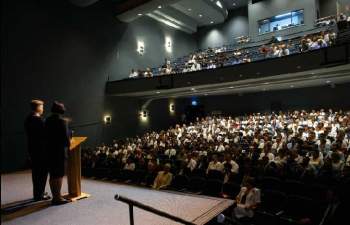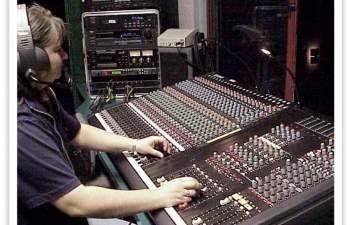 | Venue | Theatre |
| --- | --- |
| Civic Theatre | 686 |
| Civic Theatre (Stall Seats-Foyer Level) | 458 |
| Civic Theatre (Circle Seats-Mezzanine level) | 228 |